Want how value pricing your business for sale Sydney New South Wales
AAA Market Services business brokers
Selling Your Business
Talk to us First
If you are thinking about selling your business, talk to us first. We provide no obligation free consultations and advice on selling your business. We are one of Australia's fastest growing business broking firms. Why because of the way we work and the results we achieve. We sell business other brokers could not. Selling a business is not an easy thing to do, that is why you need experts to work with you to sell your business.
How we do Business
We look at every business as though it was our own. Work with you to get the information on your business, which is treated in strict confidentiality. We spend time getting to know your business, how it operates and what it's strengths and weakness. Without knowing that how could we devise a marketing plan to maximize your return? We aim to show your business in the best possible light and get our buyers excited about your business.
Qualified Buyers
We don't send just any buyer to your business, we qualify them first. Ask then about their finances, experience and what they are after. When we market your business we advertise the look and feel of your business. If it's a cafe we don't put a picture of a cup of coffee on the listing. That tells them nothing about the look and feel of your business. Yes it gets more buyers looking at your business, but they quickly turn into frustrated buyers because they had no idea what to expect. Under a confidentiality agreement we supply potential buyers with all the information on revenue and expenses. So before they even know where your business is and what the name is they have enough information to know if your business is a business for them.
Work with you
We keep our initial fees to a minimum to make it easy for you and work with you every step of the way. If we need to go that extra mile then we will. Our aim is to make the sales process as easy as possible for you.
Why you should choose us
Expertise in marketing businesses and maxi-missing returns
Low upfront fees and simple fee structure
Our very powerful marking channels puts your business in front of more buyers
Face to face personalized services from qualified experts
Large database of qualified buyers
Experts that are honest and upfront with you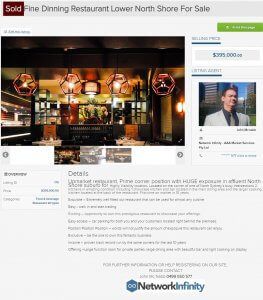 Want how to value, pricing your business for sale in Sydney or New South Wales