Why the balance sheet is not so important for a Small business
I was recently in a meeting with a buyer from a medium size business looking to buy a small business. The three of us where in the meeting the owner of the small business and a manager of the medium size business. During that meeting the manager of the medium size business, spent twenty minutes telling us how smart he was. Yet, he told me he would value the business on the balance sheet. Boy, do I love egos, but that's another story.
Example
OK, let's talk about the value of a laser clinic, because I know a bit about the business. In a year the clinic would spend around $60,000 on equipment. Lasers and the like are not cheap. Just about all the equipment is under $20,000, given the small business desperation limit of $20,000 per item. So, all the equipment would be written off at the end of the financial year. Which means it would not show up as an asset on the balance sheet for the next year. The useful life of the equipment is five to ten years. The equipment has an earnings potential of around $200,000 per year. The equipment could be sold for ten to twenty percent less than that paid at the very least.
What this means
If you looked on the balance sheet you would see very little in assets. But if you looked at a list of assets, you would see hundreds of thousands in assets. Let me know if you would like me to value your small business in Sydney or New South Wales.
Even Google gets it wrong
A balance sheet is a statement of the financial position of a business which states the assets, liabilities and owner's equity at a particular point in time. … The balance sheet is the most important of the three main financial statements used to illustrate the financial health of a business.
Google reviews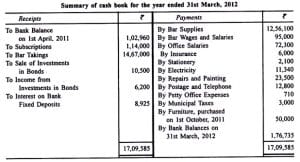 Summary
Reviewer
Review Date
Reviewed Item
Author Rating