Market Data Industry Best Practice Advice Sydney Australia New Zealand
AAA Market Services
Industry Best Practice Advice
Does your Trading and Market Data department lack direction? do you have major outages? are you using the most suitable and best products? are the products right sized? do you get reports on your market data usage? would you like to rein in your market data expenditure? save money? get better value from your company's market data spend? Then read further to see how we can help you.
AAA Market services can help your business by providing Industry Best Practice Advice for your companies Market Data and Trading Systems to help your business save money, get better value and add to your business bottom line.
Is your company:
Getting poor value for money from it's Trading or Market Data spend?
Suffering from cost and disruptive outages?
Trading and market Data systems seen better days?
Suffering capacity constraints?
Are you paying to much for your Market Data?
If you have answered "Yes" to any of the above question please read further. If you company is facing ever increasing Market Data costs and would like to get better value from its market data expenditure – AAA Market Services can help. We can reduce costs and lower risk by managing your companies market data inventory inclusive of all products, users and the associated communication and infrastructures.
We do this by advising on Industry Best Practice in a number of areas such as;
Real-time monitoring
Processes and procedures
Inventory Management
Cost Savings
Infrastructure
etc...
Please call AAA Market Services today to discuss your business requirements +61 (0) 499 550 577 and help AAA Market Services help you to reduce risk, better manage your market data inventory and reduce the overall all cost of ownership.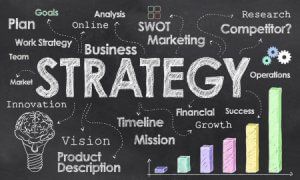 If you are looking for someone with the experience to manage or work under a manger, you have found it here. We can train up your staff it you have suddenly found yourself short on resources or experience.
Resources