Pricing your business for sale Sydney NSW #1 want how value
AAA Market Services
Your Business Sale
Talk to us First
If you are thinking about selling your business, talk to us first. We provide no obligation free consultations and advice on selling your business. We are one of Australia's fastest growing business broking firms.
Why because of the way we work and the results we achieve. We do business other brokers could not. Business sales are not an easy thing to do, that is why you need experts to work with you to divest your business.
How we do Business
We look at every business as though it was our own. Work with you to get the information on your business, which is treated in strict confidentiality. We spend time getting to know your business, how it operates and what it's strengths and weakness.
Without knowing that how could we devise a marketing plan to maximize your return? We aim to show your business in the best possible light and get our buyers excited about your business.
Qualified Buyers
We don't send just any buyer to your business, we qualify them first. Ask then about their finances, experience and what they are after. When we market your business we advertise the look and feel of your business. If it's a cafe we don't put a picture of a cup of coffee on the listing. That tells them nothing about the look and feel of your business. Yes it gets more buyers looking at your business, but they quickly turn into frustrated buyers because they had no idea what to expect.
Under a confidentiality agreement we supply potential buyers with all the information on revenue and expenses. So before they even know where your business is and what the name is they have enough information to know if your business is a business for them.
Work with you
We keep our initial fees to a minimum to make it easy for you and work with you every step of the way. If we need to go that extra mile then we will. Our aim is to make the sales process as easy as possible for you.
Why you should choose us
Expertise in marketing businesses and maxi-missing returns
Low upfront fees and simple fee structure
Our very powerful marking channels puts your business in front of more buyers
Face to face personalized services from qualified experts
Large database of qualified buyers
Lots of opportunities to search including franchise
Experts that are honest and upfront with you
Making it easy for you
To make talking to us easy, we offer free consultations. No pressure or hard sell, just a friendly chat, it really is that easy.
We advertise here networkinfinity.com.au where you will find our listings.
AAA Market Services Business Brokers
AAA Market Services are your local business brokers, with years of experience in helping people buy and sell businesses. We trade as Network Infinity and have hundreds of great businesses for sale. Our network covers most of Australia. Contact us for some expert advice and let us help you through the difficult task to buy or sell a business. We are experts in getting seller a great price for their businesses. Why not start a conversation today, it will cost you nothing. It may save you lots of money.


Pricing your business for sale #1 want how value
Talk to us today for some expert advice 0499550577.
Scope to purchase
businesses for sale professional services
business broker sell a business
top hair salon
industrial manufacturing
leisure entertainment
franchise business Sydney business
and much more no sitemap
What is on offer?
Professional services, home based, beauty health, building and construction, Australian business, social media, mobile services, beauty health, import export wholesale, office supplies, property retails, food online, franchise mobile, medical education, business opportunities, health beauty, online retail, franchise retail products and parts, building construction businesses for sale and much more for sale in Sydney.
Where?
Location Sydney, Gold Coast, Northern Beaches and New South Wales.
Why not talk to us we offer you a complimentary consultation?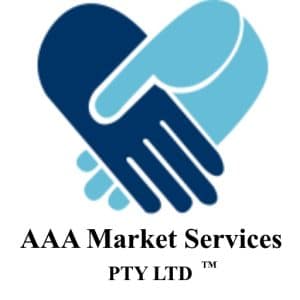 Why not talk to us we offer you a complimentary consultation? We could save you time and money with a market estimate based on what buyers are paying.
Service Type: Complimentary consultation
Currency: AUD
Let me plant a seed it might be the monment to find out what people
Let me plant a seed it might be the moment to find out what people will pay for your company. We could save you time and money, know what people are paying.