Sell business broker agent Auburn #1 buy value opportunity
AAA Market Services
Thank you for takin the time to find us. We are one of Sydney's top professional business brokers. we trade as Network Infinity, one of the fastest growing firms of brokers. If you are thinking about buying or selling a business we are the go to brokers.
Let me tell you a bit about us. We are straight talking and tell it like we see it. There is no telling you what you would like to hear. We find our customers really like that and get us referrals. Referrals are great for business.
Our fee structure is simple with one low cost fee and not more to pay until sold. No hidden fees or changes. We put your business in front of more buyers by advertising where the buyers are looking.
Let learn more about how we operate, why not have a chat? Call us today.
An example of a listed business
First time on the Market for Twenty Five Years, this is a well renowned North Shore Sydney power tool repair accessories, service and supply business.
This is a sure bet, the business has been operating out of the same shop for twenty-five years and there is no reason why it couldn't be there for another twenty five years.
The shop is owned and operated by the owner with high margins on the repair and accessory side.
The owner owns the building which on request could be included, or the lease of the two bedroom flat above the store could be included. A rental agreement would be required with the owner or perhaps even the purchase of the building would be considered
The owner is very flexible and just wants to retire to his farm.
This is a must-see business for those technical inclined with knowledge of power tools and their repair.
It's a dream job for someone!!!
The owner is motivated to move one and is open to offers + stock
FOR FURTHER INFORMATION OR HELP REGISTERING ON OUR SITE, 
PLEASE CONTACT:
John Mc Nabb 0499 550 577
AAA Market Services
We are your local brokers, with years of experience in helping buyers and sellers of businesses. We trade as Network Infinity and have hundreds of great businesses for sale.
Our network covers most of Australia. Email or phone us for some expert professional advice and let us help you. Through the difficult task of buying or selling a business.
We are experts in getting sellers a great price for their businesses. Why not start a conversation and get some expert advice now, it will cost you nothing. It may save you lots of money.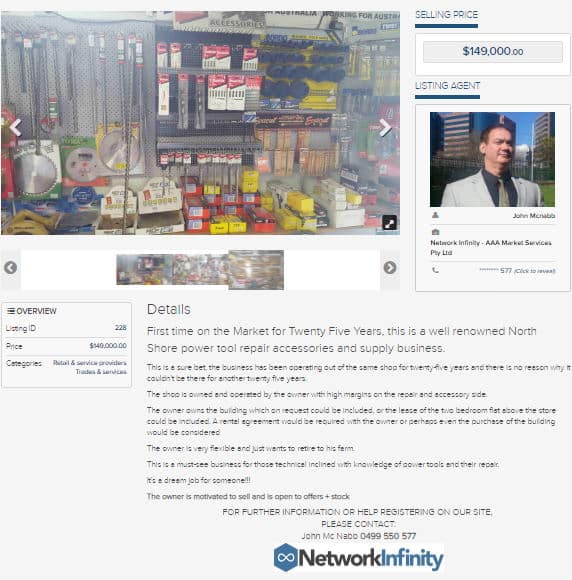 Business Owners
Why not advertise your business here?
References
Why not ring us today 0499550577?
We offer free consultations, so what have you got to lose? Very low upfront fees and commission on the sale of your business. It really is that simple.
Search other businesses for sale
established franchise commercial property real estate business for sale in Auburn NSW
food restaurant for sale huge potential from surrounding suburbs Auburn NSW area
retail beauty health food in shopping centre business for sale in Auburn NSW low rent
retail food business Australia Sydney office location with training low rent
franchise property commercial real estate sales business for sale in Granville NSW
food businesses for sale in New South Wales
and more to search view find
Do you have complimentary consultations?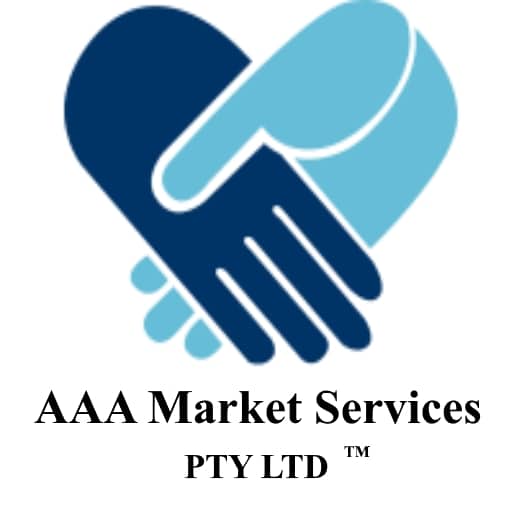 Yes, we do phone us now.