Great buy value sell business broker agent Avalon Sydney
AAA Market Services
If you are thinking about selling your business, can I ask you to talk to us first? It could save you stress, money and time. We are experts at selling businesses, that's what we do for a living. We can maximise the return on the sale of your business and put your business in front of more buyers. That is because we don't put a listing up on a shop front window. We advertise in most of the business for sale websites as well as our own.
Our marketing
Our marketing is second to none. If you would like to know more about selling your business, why not give us a call. We can then arrange an obligation free consultation. Where we go through the process of selling your business.
Looking at Buying a Business
Are you trying to find that perfect business? If you are looking at buying a business? You have come to the right place. We have hundreds of great businesses to sell, one of them could be your perfect business. Why not register your interest and we can short list some businesses for you? By registering, you can get heads up on businesses that are about to hit the market. We can also help you through the sometimes difficult and stressful process of purchasing a business.
If you are a established business owner looking to sell with a great business model, why not have a chat with us, we even do sale land. Please use the contact page rather than our email address, as they tend to be picked up for SPAM.
Other businesses for sale
busy Northern Beaches real estate property management for sale in Avalon Beach NSW
salon for sale Mona Vale, long lease lots of foot traffic
home garden Avalon Beach NSW to Newport NSW
industrial manufacturing for sale in Avalon Beach NSW
and more businesses wanted in New South Wales
What's currently in demand in Sydney, IT companies, food distribution, digital marketing, transport distribution, leisure entertainment, health beauty, franchise business, cafe restaurant, professional services, home garden household, aged care, national distribution, work from home, online business, convenience store, health and fitness, food hospitality, beauty health, building and construction, office supplies, home based, industrial manufacturing, import export wholesale, accommodation tourism, bars nightclubs and much more. Where business sale Sydney, business in Sydney, New South Wales and Australia.
If you have a business for sale in Sydney, Gold Coast, New South Wales, Western Australia, Victoria, South Australia, Northern Territory or Australia.
AAA Market Services Business Brokers
AAA Market Services are your local business agents, with years of experience in helping people buy and sell businesses. We trade as Network Infinity and have hundreds of great businesses to sell. Our network covers most of Australia. Contact us for some expert advice and let us help you through the difficult task of buying or selling a business. We are experts in getting seller a great price for their businesses. Why not start a conversation today, it will cost you nothing. It may save you lots of money.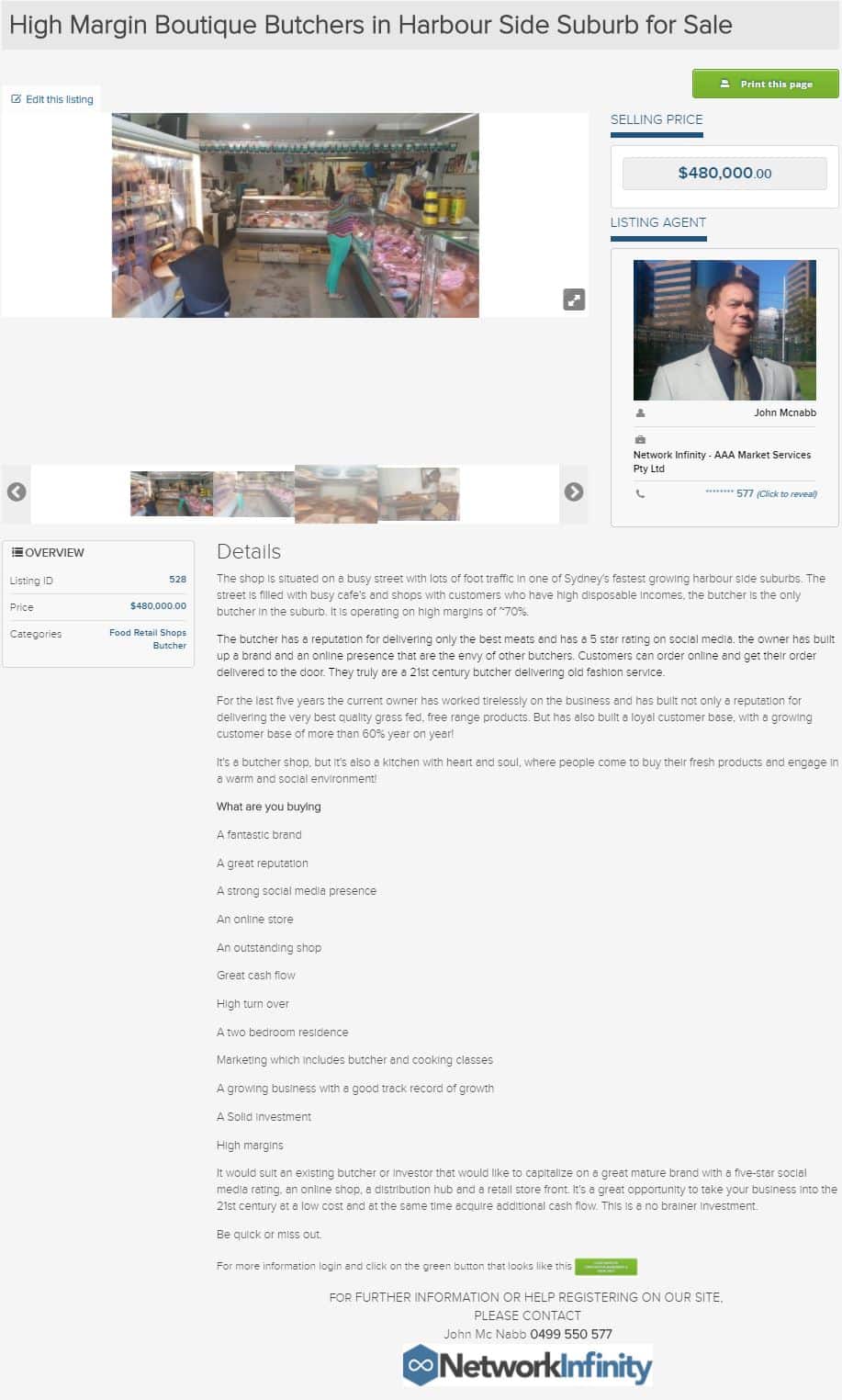 Fantastic business sales
References
Talk to us today for some expert advice 0499550577.