Great buy value sell business broker agent Balmain Sydney
AAA Market Services
Great buy value sell business broker agent Balmain Sydney
If you are looking for the experts in business broking because you are looking to sell your business,  you have found them. We have helped business owners just like you sell their business, from adult businesses, trucking companies to café's. You name it we have probably sold it. We treat every business as though it was our own, and really get to know the business.
In doing that, we know the good parts of the business and weaknesses. We are then able to draw up a marketing plan that will enable us to present the business in it best light. To learn more about what we do, why not talk to us? We offer obligation free consultations, where we go over the whole process of how to sell your business. This is not a high-pressure sales meeting, rather just a chat on what we have to offer, why not call today?
Looking at Buying a Business
If you are looking at how to buy a business, why not talk to us? We have hundreds of great businesses throughout Australia, one of them could be perfect for you. Why not call us today? There are many benefits in talking to us. We have weekly mail outs with all the newly listed businesses. On our listings website it has the details of the listed business, such as talking, rent etc. From the listing you will quickly know if that is a business for you. If you would like to know more, please ring.
Other business for sale
Vietnamese restaurant business for sale in Balmain NSW
cate for sale in Balmain NSW
real estate office for sale Balmain New South Wales
and more
AAA Market Services Business Brokers
AAA Market Services are your local business brokers, with years of experience in helping people buy and sell businesses. We trade as Network Infinity and have hundreds of great businesses for sale. Our network covers most of Australia. Contact us for some expert advice and let us help you through the difficult task of buying or selling a business. We are experts in getting seller a great price for their businesses. Why not start a conversation today, it will cost you nothing. It may save you lots of money.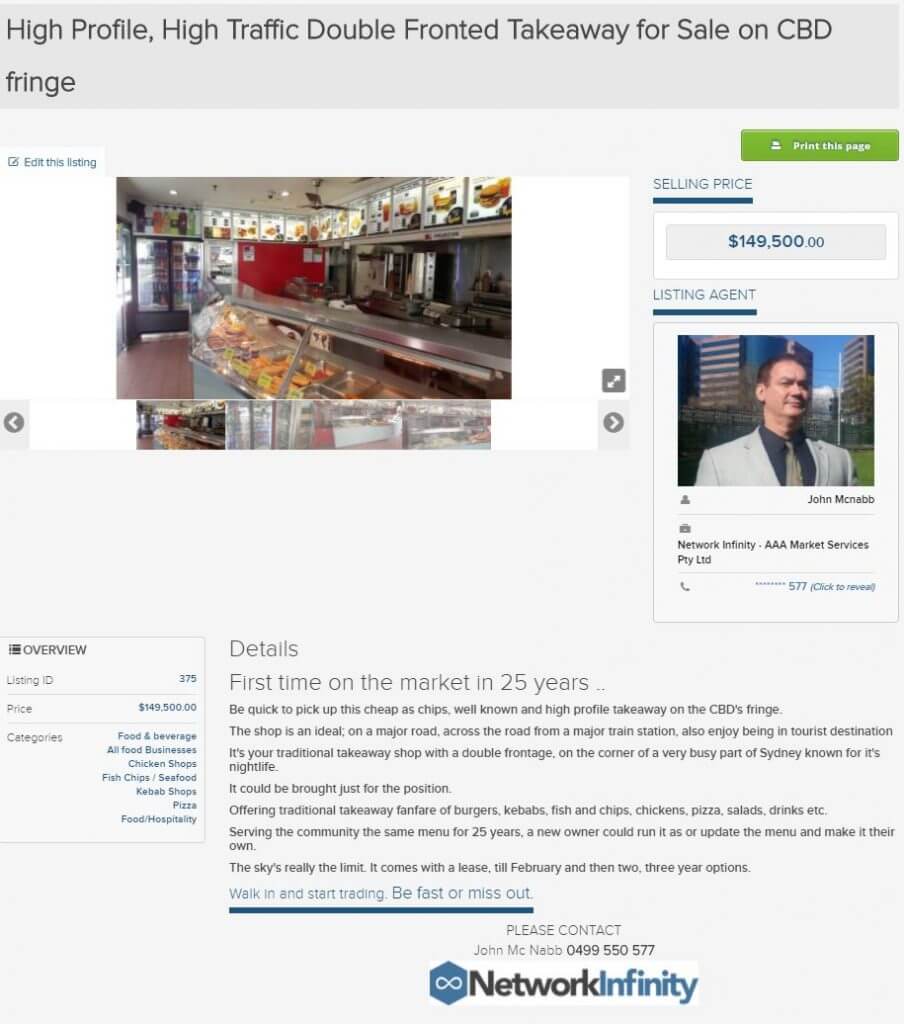 Great buy value sell business broker agent Balmain Sydney
Fantastic businesses for sale
References
Talk to us today for some expert advice 0499550577.