Sell business broker agent Moorebank NSW buy value opportunity
AAA Market Services
We are your small business business brokers. Focusing on selling businesses with turnovers of less than $30M. We know how small businesses tick and how to get the maximum return for your business.
We do that by taking the time to know your business. Only then can we market your business to it's full potential. You don't get to know it's strengths and weaknesses by cutting corners.
Our entry level is very low and then no more to pay until sold. No hidden costs or fees, we cover the advertising costs. So, you really have nothing to lose and everything to gain. To learn more why not have a free consultation?
We are straight talking business brokers, we tell it as we see it. No BS, that is probably why we get so many referrals. We are here to help our business owners be  sellers and not list them to have them sitting there. If we don't think we can divest a business we won't list it. Why not talk to us today?
Here is just one of the many
Beautiful skin and body retreat Mid North Shore
Be quick to pick up this long-established retreat. In a beautiful heritage-listed building. Featuring 4 treatment rooms and a spray tan room. It is not only a relaxing place to be pampered, but it has also expertly trained staff. Most of the time it's under management, with the owner coming in on occasion to give massage treatments. All monies go through the books. There are currently four staff which includes the owner.
There are six years of P&L, so you know you are getting a stable business. With a constant stream of loyal customers.
The owner has another business and finds it hard to effectively promote both.
Treatments include SHR hair removal, waxing, skin treatments, spa and body treatments, massages, spray tans, lashes, brows, makeup and more.
It would be a great business to include other laser, fat removal, and RF treatments. The beautiful website includes an online booking system. The retreat is being offered well below the cost to create. A new owner just needs to walk in and start trading. How easy it that?
To get more information, login and click on the Confidentiality Agreement below.
For more information login and click on the green button that looks like this 
The owner is motivated to divest and is open to offers + stock
FOR FURTHER INFORMATION OR HELP REGISTERING ON OUR SITE, 
PLEASE CALL:
John Mc Nabb 0499 550 577
For sale where?
What categories are currently in demand IT companies, food distribution, digital marketing, car wash, alcohol liquor, transport distribution, clothing accessories, post offices, mobile services automotive, leisure entertainment, beauty health beauty, franchise business, cafe restaurant, medical, automotive finance, air conditioning, service station, function centre, shopping centre, management rights, fruit veg, panel beating, mechanical repair, accessories parts, professional services, national distribution, online business, convenience store, health and fitness, food hospitality, building and construction, office supplies, beauty salon, food beverage, shop retail, cafe coffee shop, industrial manufacturing, import export wholesale, takeaway food, accommodation tourism, bars nightclubs and much more search categories view find.
If you have a business in Western Sydney, Gold Coast, South Western, New South Wales, Brisbane, Melbourne, Western Australia, Victoria, South Australia, Northern Territory, Canberra or Australia, with or without commercial property, talk to us first.
Business Agents
We are your local agents, with years of experience in helping buyers and sellers of opportunities. We trade as Network Infinity and have hundreds of amazing opportunities for sale.
Our network covers most of Australia. Email or phone us for some expert advice and let us help you. Through the difficult task of buying or selling a business.
We are experts in getting sellers a great price for their businesses. Why not start a conversation today, it will cost you nothing. It may save you lots of money.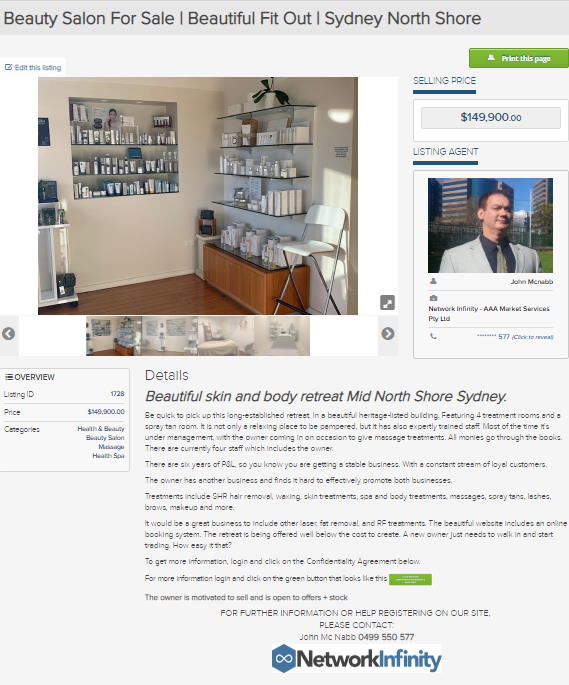 Business Owners
Why not advertise your business here?
and free business directory listings here
References
Why not ring us today 0499550577?
We offer free consultations, so what have you got to lose? Very low upfront fees and commission on the sale of your business. It really is that simple.
Other businesses for sale
retail cafe coffee shop huge potential business to sell NSW South West Sydney location
long established Australian manufacturing  business for sale in Moorebank NSW South West Sydney
cafe business for sale in Liverpool NSW South West Sydney location
Chipping Norton sale Sydney
and more to search view find
Do you have complimentary consultations?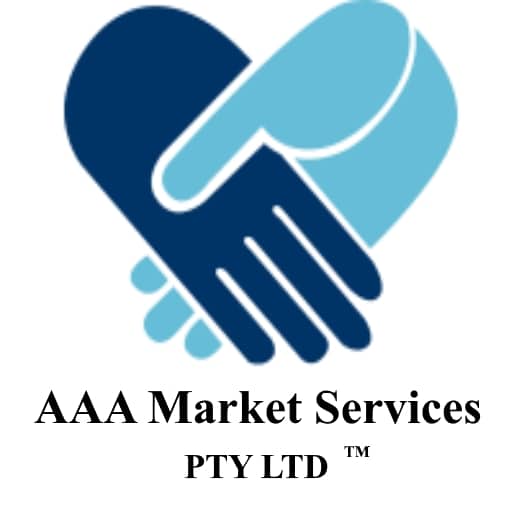 Yes, we do phone us now.