Great buy value sell business broker agent Western Sydney
AAA Market Services
Great buy value sell business broker agent Western Sydney
If you keep talking about selling your business, yet don't do anything about it, it will never happen. Why not pick up the phone and talk to us, we offer obligation free consultations. Where we go through the process of how we have made it easy for people just like you. We will go through the process set by step and you can ask any questions. After the consultation we leave you with the cheat sheet of how to maximise the return on your business. Why not start today, it might be the best spent 30 minutes. Start the process now.
Looking at Buying a Business
If you have been think about starting a business, buying a business might be the smart move. We have hundreds of great businesses from all over Australia. We have put many, many buyers into some really fantastic businesses. The advantage of buying a business are many such as day one cash flow, a proven model, it's often cheaper to buy than setup. If you would like to know more about how we can make it easy for you to own your own business. Call us today and we can help but you in your very own business.
Other businesses for sale
leisure entertainment business for sale near you
industrial manufacturing business for sale near you
and more business for sale
AAA Market Services Business Brokers
AAA Market Services are your local business brokers, with years of experience in helping people buy and sell businesses. We trade as Network Infinity and have hundreds of great businesses for sale. Our network covers most of Australia. Contact us for some expert advice and let us help you through the difficult task of buying or selling a business. We are experts in getting seller a great price for their businesses. Why not start a conversation today, it will cost you nothing. It may save you lots of money.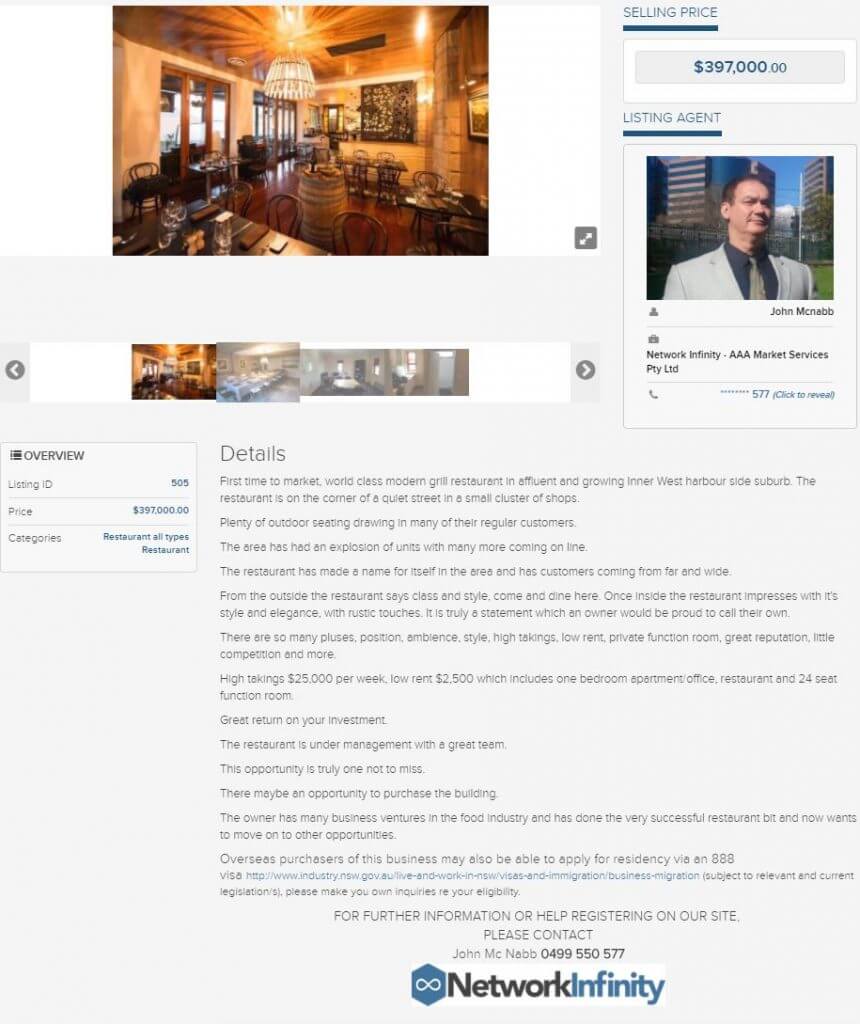 Great buy value sell business broker agent Western Sydney.
Fantastic business for sale
References
Talk to us today for some expert advice 0499550577.